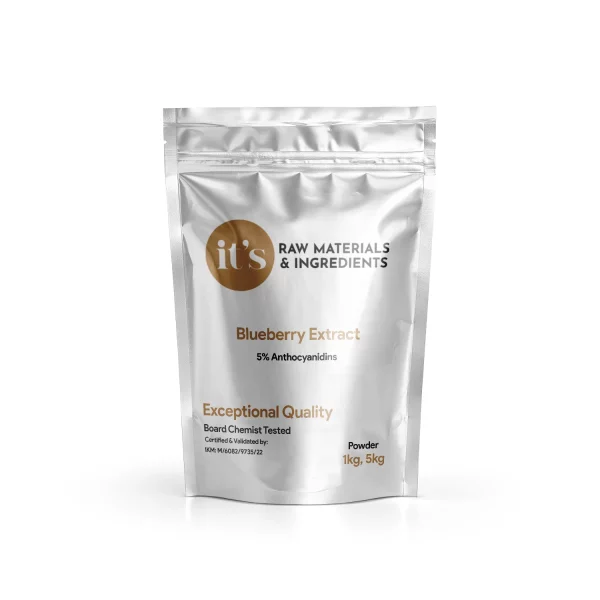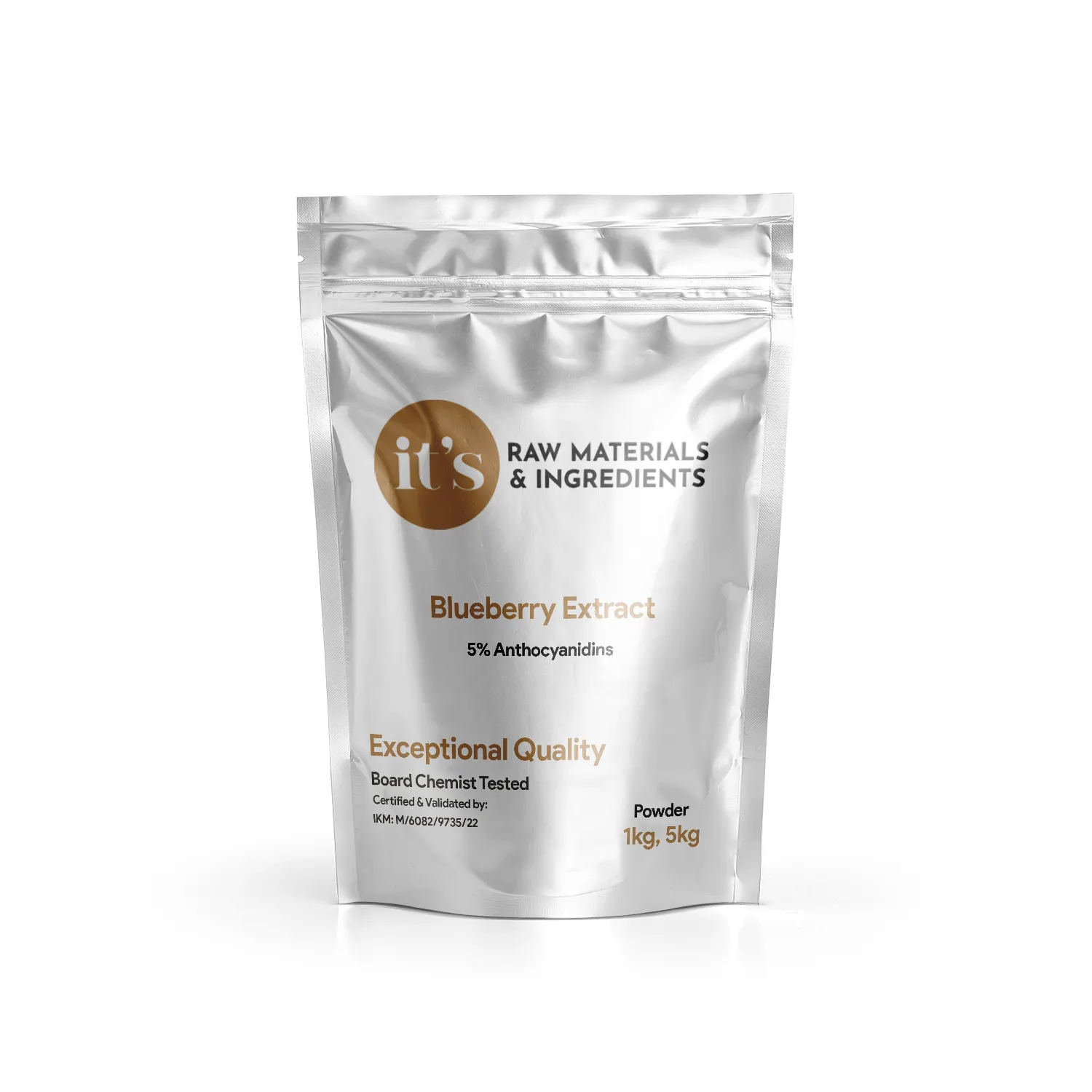 Blueberry Extract (5% Anthocyanidins)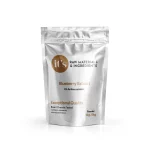 Blueberry Extract (5% Anthocyanidins)
RM284.00 – RM1,208.70
RM284.00 – RM1,208.70
Blueberry Extract is a natural way to give your body a fighting edge against the everyday stress in life. By helping to reduce levels of inflammation and bolster your body's immune system, it's the ideal solution for those who live an active lifestyle, or just want to give their body an added layer of protection. And best of all, this extract tastes great too, delivering a fruity flavor packed with the health benefits of the blueberry.
For everyone looking to lead a healthier life, Blueberry Extract is the perfect choice. In addition to providing superior antioxidant defense, this powerhouse supplement helps to keep your cells healthy, reduce inflammation, and improve immunity. With such a range of fantastic benefits all available from a single serving, our Blueberry Extract is the perfect way to take control of your health and well-being. So why wait? Get your hands on some Blueberry Extract today and enjoy the health benefits that only this amazing extract can provide!
Description
Specifications
Additional information
Description
Blueberry Extract is a powerhouse for your health and well-being! This convenient product provides 5% Anthocyanidins that can help you achieve greater overall vibrancy. Blueberries are absolutely chock-full of antioxidants and anthocyanins which have been proven to protect cells from damage, support healthy digestive function, and contribute to a healthier lifestyle. With Blueberry Extract, you can experience the benefits of these phytonutrients without needing to buy and eat pounds of berries!
It's no wonder why blueberries are considered an elite superfood. After all, they offer a number of impressive health benefits that can boost your mood, reduce stress levels, keep your heart healthy, sharpen your memory, reduce inflammation in the body, and much more. Now imagine getting all those incredible benefits in one easy-to-use supplement! Blueberry Extract makes it possible with 5% Anthocyanidin per serving—nature's ultimate defense against oxidative stress.
Just one scoop a day will give you everything need to stay fit and energized throughout the day. And for an extra boost? Add a scoop into your favorite smoothie for natural sweetness and additional antioxidant protection. So what are you waiting for? Start giving your body what it needs with Blueberry Extract today!
Certifications - Chemist (IKM)
Did you know Certifications, Specifications and Chemical Analysis are
ONLY

issued by a Board Registered Chemist (IKM)?

You unknowingly could be engaging in an offense that could result in imprisonment or fines.
The requirement under Malaysian law, The Chemist Act 1975 (Act 158), all chemical analyses must be done by a certified Chemist recognized by IKM.
At Its Specifications are issued and crosschecked by IKM Certified Chemist (IKM: M/6082/9735/22).
Any person who contravenes subsection (1) or (2) commits an offence and shall, on conviction, be liable to a fine not exceeding ten thousand ringgit or to imprisonment for a term not exceeding one year or to both and, for the second and subsequent offence, to a fine not exceeding fifty thousand ringgit or to imprisonment for a term not exceeding two years or two both.
SECTION 23
Holding out as registered chemist and restrictions pertaining to chemical analysis
No person who is not registered under this Act shall—


practise or hold himself out as a registered chemist or as a person of any other like description;
advertise by any means or in any manner as being engaged in practice as a registered chemist; or
adopt, use or exhibit the term "registered chemist" or its equivalent in any other language or any other term of like description in such circumstances as to indicate or to be likely to lead persons to infer that he is a registered chemist.

No person shall give or provide in a determinative capacity, or certify or declare in writing the result of, any chemical analysis for the purpose of determining the composition or specifications of any substance or product consumed or used by, or intended for the consumption or use of, the public or any section thereof, unless—
Unless otherwise specified, all product will include a basic specification sheet.
Requirements for supporting documents such as Halal and NPRA, MAL (Supplement), OTC registration will be handled on a case-by-case basis.
How to Get Specifications?
Upon successful payment of the product, you can access the specifications in the download area when you click your profile or on every product page.