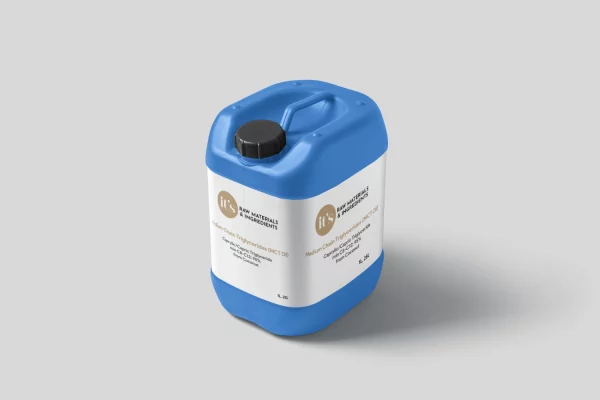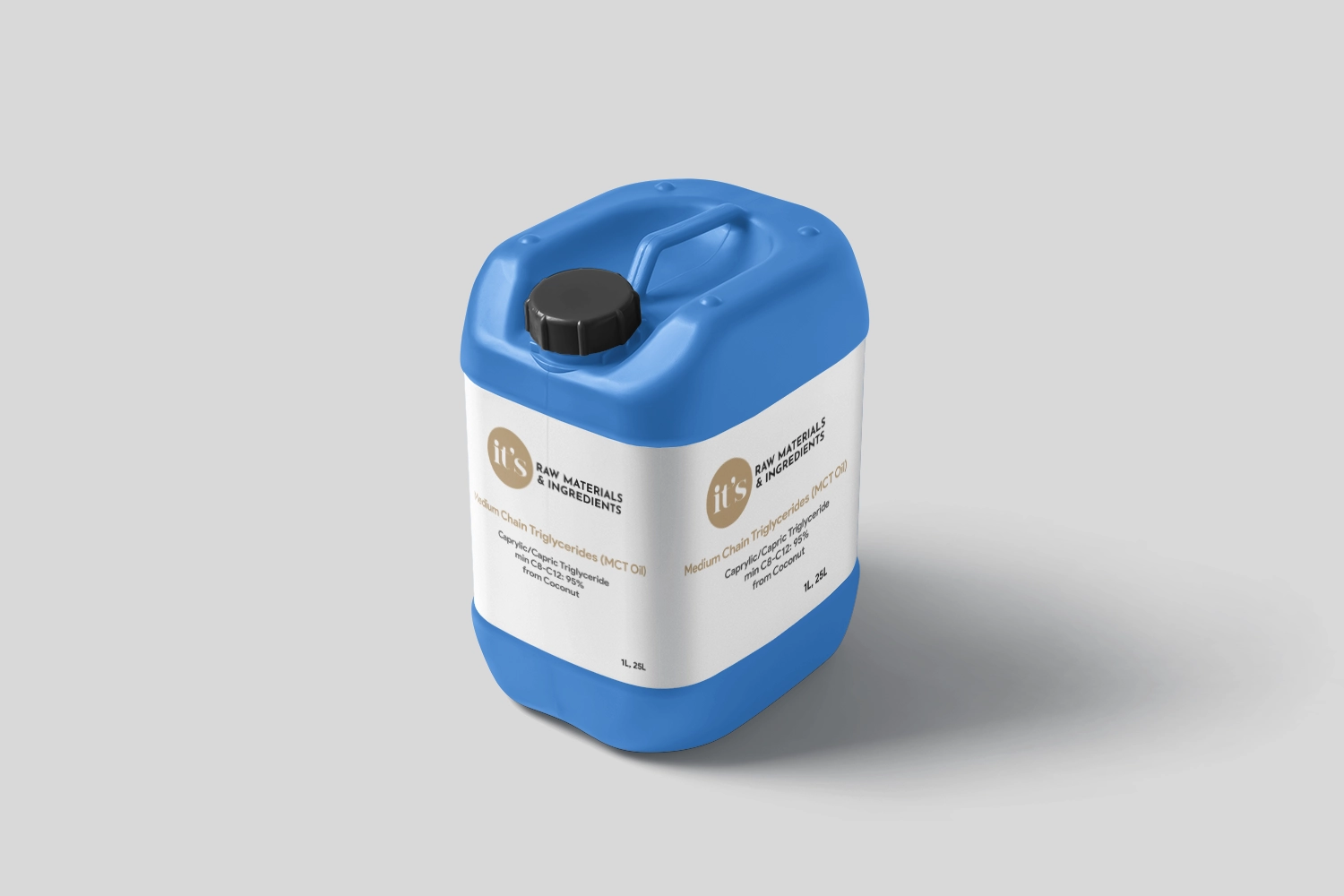 MCT Oil (USP Grade)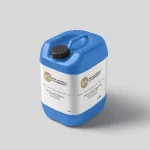 MCT Oil (USP Grade)
RM83.00 – RM1,546.88
RM83.00 – RM1,546.88
MCT Oil is a type of oil derived from coconut or palm kernel that is popularly used in food and cosmetic products. In food, it can be added to smoothies, salads, and other recipes as a healthy alternative to butter, lard, or cooking oils. In cosmetics, it is often used as an ingredient in lotions and creams due to its moisturizing properties. Additionally, MCT Oil can be taken as a supplement for energy boosts throughout the day.
Application in Cosmetics: Some essential oils have been used for centuries as a natural and effective way to care for skin and hair. Examples of such oils include lavender, tea tree, peppermint, and rosemary. These oils can be used to create all-natural lotions, shampoo, conditioners, facial serums, soaps and more. Additionally, some essential oils have antifungal, antibacterial and antiseptic properties which make them great ingredients for skincare products.
Application in Essential Oils: Essential oils are often used aromatically to reduce stress or anxiety and promote relaxation. Inhaling certain essential oil molecules can also help with respiratory problems like congestion or infection. Furthermore, topical use of essential oils can provide relief from headaches or muscle pain. Many people also believe that using essential oils aromatically or topically can help boost the immune system and provide enhanced emotional well-being.
Description
Specifications
Additional information
Description
Now you can support your health goals with the highest quality MCT oil on the market. MCT Oil's 99% purity and USP grade make it the perfect supplement for anyone looking to get the most from their daily wellness routine. It's a potent and clean source of medium-chain triglycerides, an easily digested form of fat that is quickly converted into energy.
Our MCT Oil is naturally sourced and extracted, so you can trust that it's free from artificial additives and unnecessary fillers. This means you get all of its incredible benefits without sacrificing quality or potency. From increasing energy levels to enhancing cognitive performance, our MCT Oil provides a wealth of amazing advantages for your health and wellbeing.
Try this top-tier supplement today and experience firsthand why we say there's no better way to nourish your body!
Certifications - Chemist (IKM)
Did you know Certifications, Specifications and Chemical Analysis are
ONLY

issued by a Board Registered Chemist (IKM)?

You unknowingly could be engaging in an offense that could result in imprisonment or fines.
The requirement under Malaysian law, The Chemist Act 1975 (Act 158), all chemical analyses must be done by a certified Chemist recognized by IKM.
At Its Specifications are issued and crosschecked by IKM Certified Chemist (IKM: M/6082/9735/22).
Any person who contravenes subsection (1) or (2) commits an offence and shall, on conviction, be liable to a fine not exceeding ten thousand ringgit or to imprisonment for a term not exceeding one year or to both and, for the second and subsequent offence, to a fine not exceeding fifty thousand ringgit or to imprisonment for a term not exceeding two years or two both.
SECTION 23
Holding out as registered chemist and restrictions pertaining to chemical analysis
No person who is not registered under this Act shall—


practise or hold himself out as a registered chemist or as a person of any other like description;
advertise by any means or in any manner as being engaged in practice as a registered chemist; or
adopt, use or exhibit the term "registered chemist" or its equivalent in any other language or any other term of like description in such circumstances as to indicate or to be likely to lead persons to infer that he is a registered chemist.

No person shall give or provide in a determinative capacity, or certify or declare in writing the result of, any chemical analysis for the purpose of determining the composition or specifications of any substance or product consumed or used by, or intended for the consumption or use of, the public or any section thereof, unless—
Unless otherwise specified, all product will include a basic specification sheet.
Requirements for supporting documents such as Halal and NPRA, MAL (Supplement), OTC registration will be handled on a case-by-case basis.
How to Get Specifications?
Upon successful payment of the product, you can access the specifications in the download area when you click your profile or on every product page.