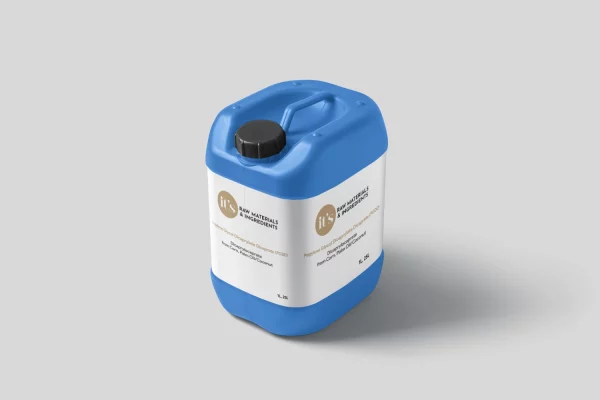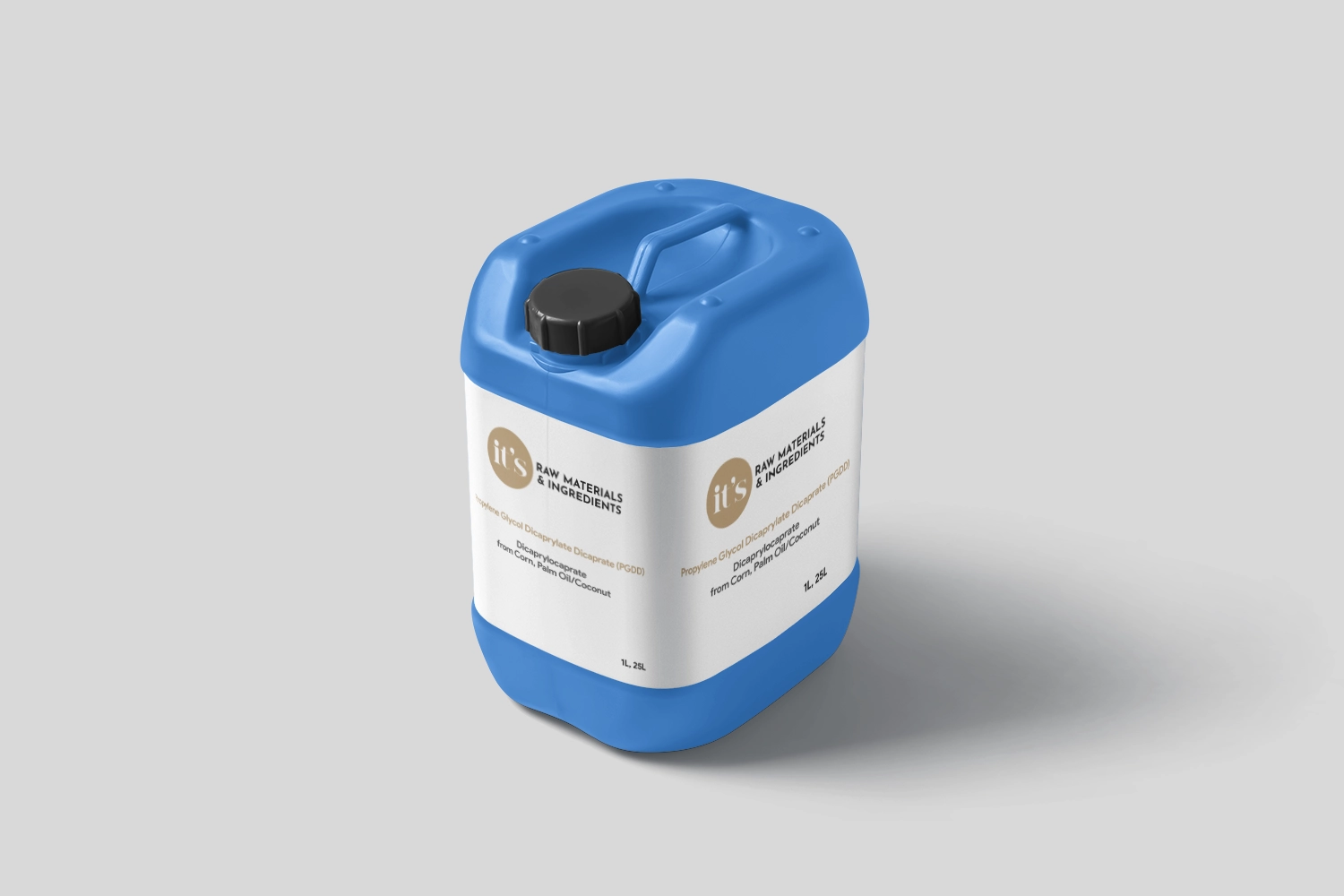 PGDD, Propylene Glycol Dicaprylate Dicaprate (Dicaprylocaprate)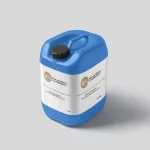 PGDD, Propylene Glycol Dicaprylate Dicaprate (Dicaprylocaprate)
RM136.00 – RM2,550.00
RM136.00 – RM2,550.00
PGDD (Propylene Glycol Dicaprylate Dicaprate (Dicaprylocaprate)) is a fatty acid ester of propylene glycol that acts as a skin conditioning and emollient in food products and cosmetics. It helps to keep skin moisturized, reduce irritation, and improve the texture of products. It can also act as an emulsifier to keep oil and water from separating in formulations. PGDD is commonly used in lotions, creams, cleansers, shampoos, conditioners, and make-up products.
Description
Specifications
Additional information
Description
Introducing PGDD (Propylene Glycol Dicaprylate Dicaprate (Dicaprylocaprate)): the revolutionary USP Grade product that can be used for both edible and cosmetic applications.
A 100% vegetarian-friendly product, PGDD is made to the highest USP standards using sustainable and ethically-sourced ingredients. Its unique consistency makes it ideal for products like body creams, lip balms, shampoos, conditioners and even food, delivering natural-looking and long lasting results in all applications.
For the consumer-focused, PGDD is great for adding extra moisture and nutrition to food. It is non-stick and can be used as an all-natural cooking oil replacement for a healthier and more natural food preparation. For the look-focused, PGDD is perfect for skin, hair and even nail products as it offers superior moisturizing but won't leave a greasy or oily residue. In other words, no more worrying about clogged pores or oily skin!
As opposed to other common oil-based stabilizers and emulsifiers, PGDD is light and easy to use, adding a luxurious feel to both edible and cosmetic products. Moreover, it is free from any unpleasant odours and keeps products shelf-stable for long periods of time.
Finally, it is an inexpensive yet high-performing product, perfect for those on a budget who don't want to compromise. Thanks to PGDD, you can now have the ingredients of a five-star restaurant without the five-star price tag.
So why not give your product an extra touch of luxury with PGDD! Whether you care about what you put on your skin and in your food or merely want to create that perfect look, PGDD is the go-to choice for all your edible and cosmetic needs.
Certifications - Chemist (IKM)
Did you know Certifications, Specifications and Chemical Analysis are
ONLY

issued by a Board Registered Chemist (IKM)?

You unknowingly could be engaging in an offense that could result in imprisonment or fines.
The requirement under Malaysian law, The Chemist Act 1975 (Act 158), all chemical analyses must be done by a certified Chemist recognized by IKM.
At Its Specifications are issued and crosschecked by IKM Certified Chemist (IKM: M/6082/9735/22).
Any person who contravenes subsection (1) or (2) commits an offence and shall, on conviction, be liable to a fine not exceeding ten thousand ringgit or to imprisonment for a term not exceeding one year or to both and, for the second and subsequent offence, to a fine not exceeding fifty thousand ringgit or to imprisonment for a term not exceeding two years or two both.
SECTION 23
Holding out as registered chemist and restrictions pertaining to chemical analysis
No person who is not registered under this Act shall—


practise or hold himself out as a registered chemist or as a person of any other like description;
advertise by any means or in any manner as being engaged in practice as a registered chemist; or
adopt, use or exhibit the term "registered chemist" or its equivalent in any other language or any other term of like description in such circumstances as to indicate or to be likely to lead persons to infer that he is a registered chemist.

No person shall give or provide in a determinative capacity, or certify or declare in writing the result of, any chemical analysis for the purpose of determining the composition or specifications of any substance or product consumed or used by, or intended for the consumption or use of, the public or any section thereof, unless—
Unless otherwise specified, all product will include a basic specification sheet.
Requirements for supporting documents such as Halal and NPRA, MAL (Supplement), OTC registration will be handled on a case-by-case basis.
How to Get Specifications?
Upon successful payment of the product, you can access the specifications in the download area when you click your profile or on every product page.
Additional information
| | |
| --- | --- |
| Pack Size | 1L, 25L, 1kg, 20kg |