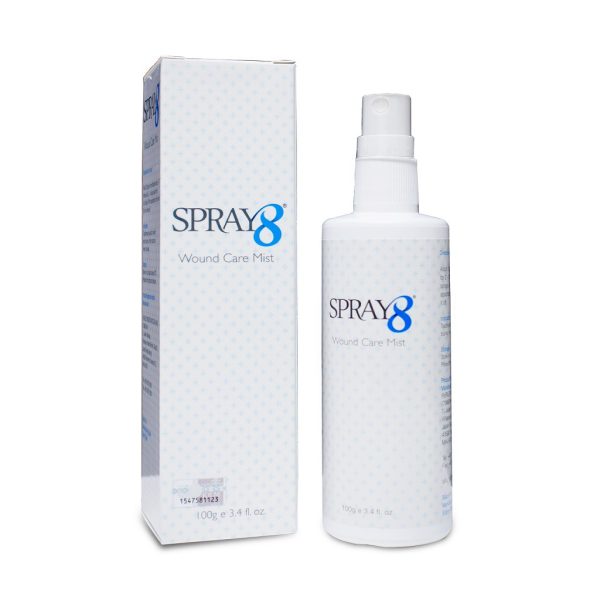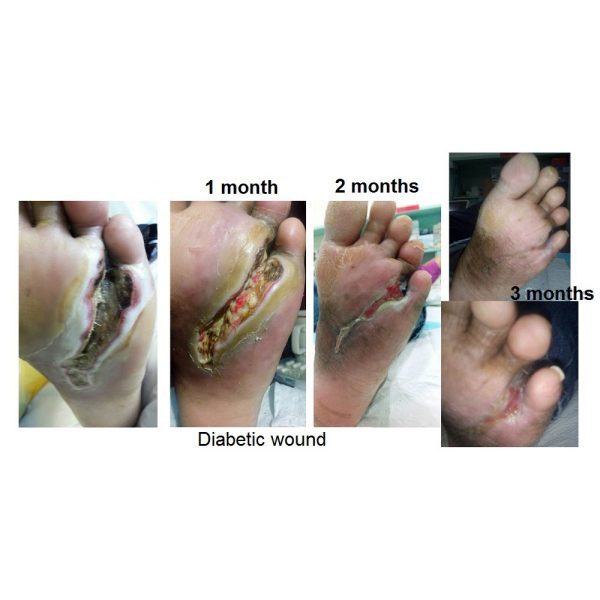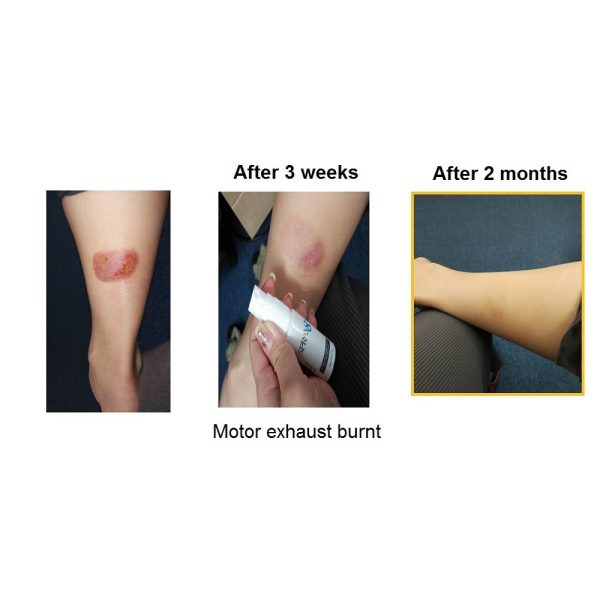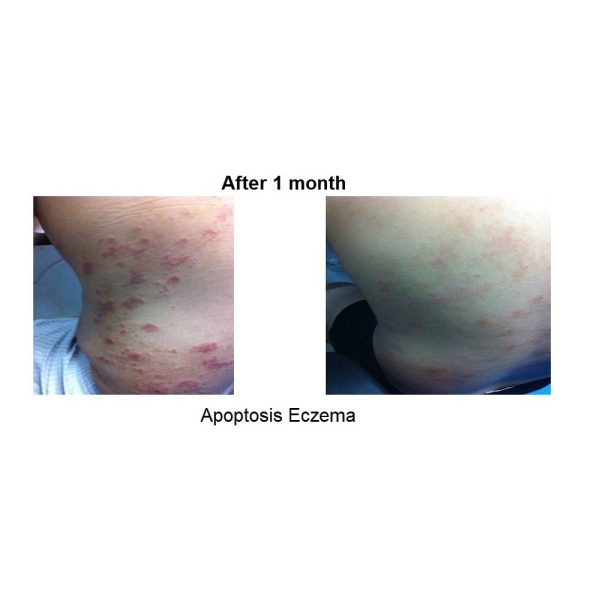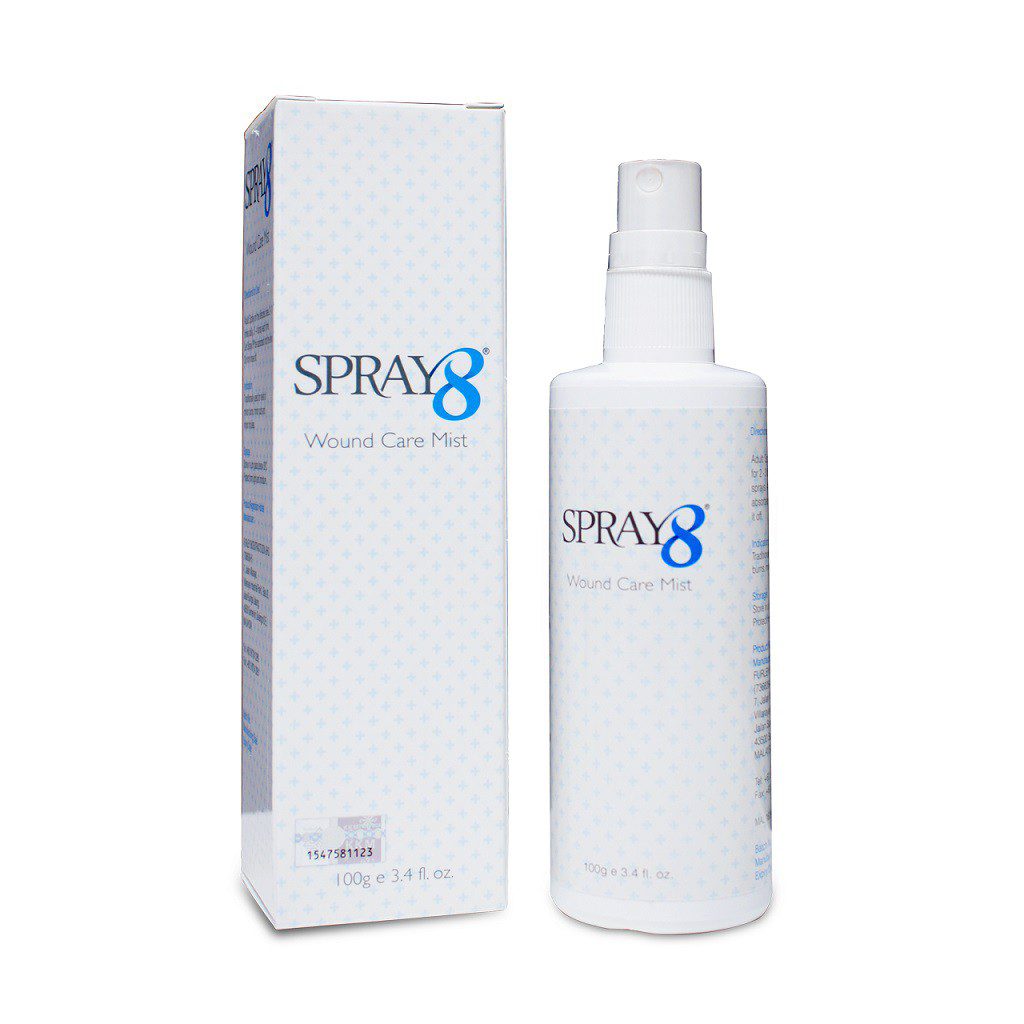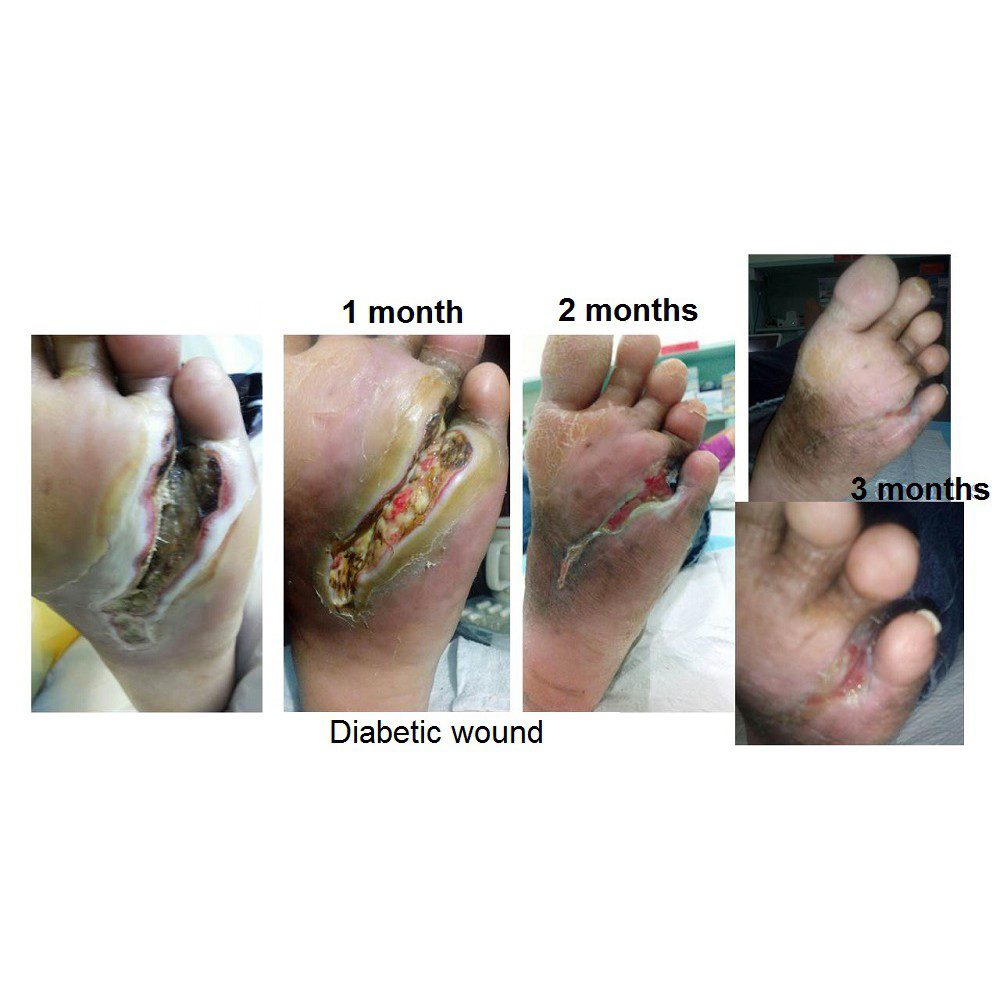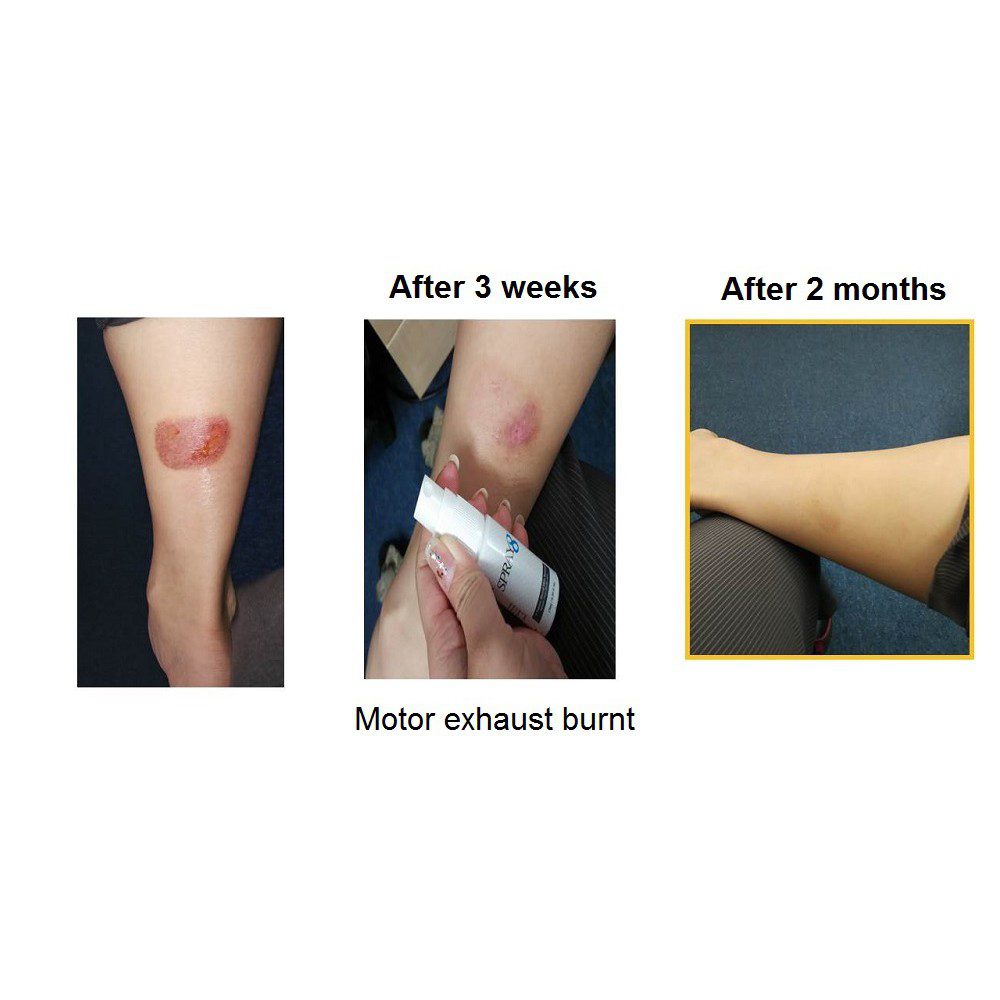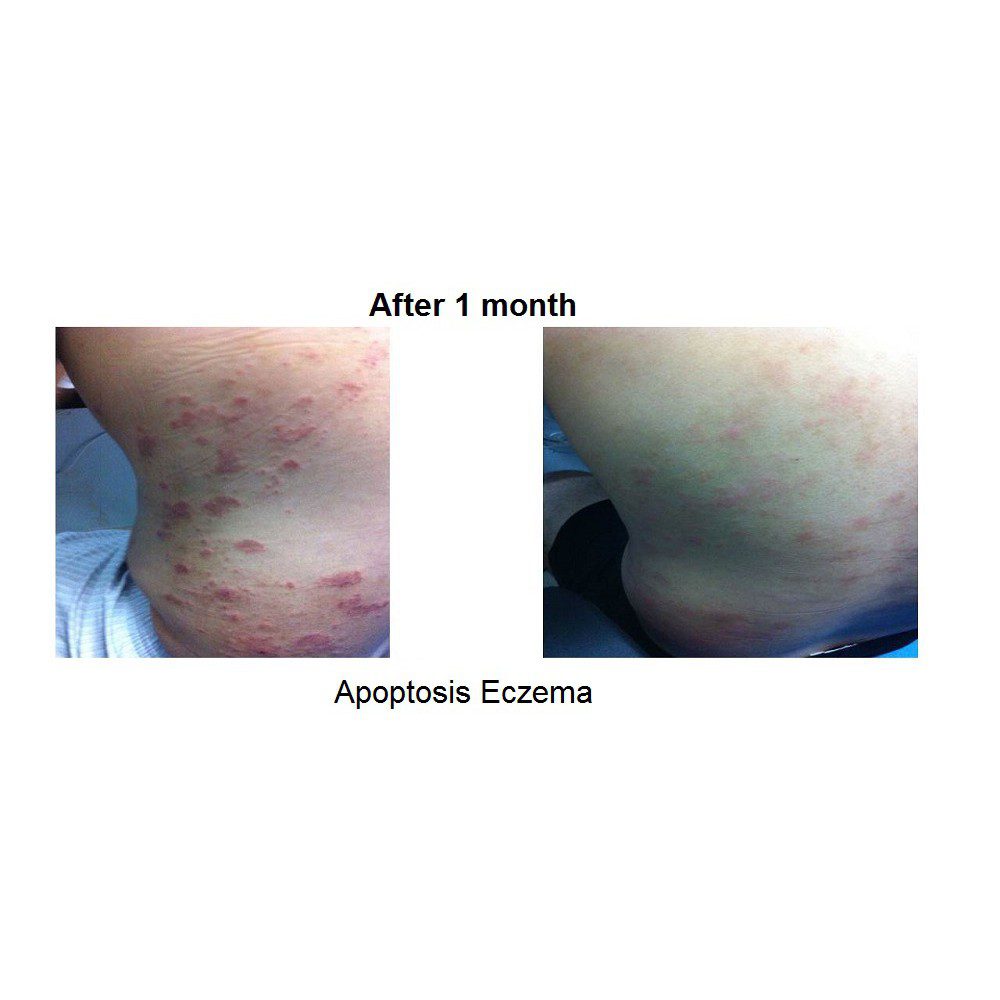 Spray8 – Natural Wound Care 100mL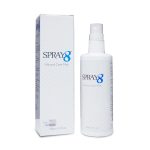 Spray8 – Natural Wound Care 100mL
RM42.00 – RM50.00
RM42.00 – RM50.00
Description
Specifications
Additional information
Description
**Any order from Monday to Thursday, your item will be ship out on the next day from your order's date.
**If order on Friday, item will be ship out on Monday. No urgent delivery.
SPRAY8 is a natural wound care product which contains a potent stain-free herbal plant extract:
It can be used to treat burnt scar contractures, reduce inflammation rapidly, induce the proliferation of fibroblast and support the defensive mechanism of the skin against free radicals due to the high antioxidant activity of the natural ingredients.
WHAT CAN SPRAY8 HELP WITH?
Diabetic Wound
Normal Wound
Foot Ulcer
Bed Sore
Necrosis
Hot Water Scaling
Varicose Wound
Grazes
Elderly Dry & Brittle Skin
Ingredients:
Water, DermaXan (Garcinia Mangostana L Pericarp Extract), Botanical Extracts (Q. Infectoria, A. Indica, Phyllanthus Niruri & C. Odorata), PEG-40 Hydrogenated Castor Oil, Vitamin E, Caprylyl Glycol and 2-Phenylethanol and Essential Oils.
DIRECTIONS FOR USE:
1. Wash wound or Spray liberally with Spray8
2. Spray Spray8 allow it to dry
3. Cover with a bandage if required.
DONE!
Apply SPRAY8 by spraying onto your skin. Leave it to be absorbed into your skin. Do not rinse it off. Use as often as needed.
PRODUCT REGISTRATION
Ministry of Health registration: MAL16090005T
#spray8 #kulitmanggis #furleybio #malaysiaproduct
Certifications - Chemist (IKM)
Did you know Certifications, Specifications and Chemical Analysis are
ONLY

issued by a Board Registered Chemist (IKM)?

You unknowingly could be engaging in an offense that could result in imprisonment or fines.
The requirement under Malaysian law, The Chemist Act 1975 (Act 158), all chemical analyses must be done by a certified Chemist recognized by IKM.
At Its Specifications are issued and crosschecked by IKM Certified Chemist (IKM: M/6082/9735/22).
Any person who contravenes subsection (1) or (2) commits an offence and shall, on conviction, be liable to a fine not exceeding ten thousand ringgit or to imprisonment for a term not exceeding one year or to both and, for the second and subsequent offence, to a fine not exceeding fifty thousand ringgit or to imprisonment for a term not exceeding two years or two both.
SECTION 23
Holding out as registered chemist and restrictions pertaining to chemical analysis
No person who is not registered under this Act shall—


practise or hold himself out as a registered chemist or as a person of any other like description;
advertise by any means or in any manner as being engaged in practice as a registered chemist; or
adopt, use or exhibit the term "registered chemist" or its equivalent in any other language or any other term of like description in such circumstances as to indicate or to be likely to lead persons to infer that he is a registered chemist.

No person shall give or provide in a determinative capacity, or certify or declare in writing the result of, any chemical analysis for the purpose of determining the composition or specifications of any substance or product consumed or used by, or intended for the consumption or use of, the public or any section thereof, unless—
Unless otherwise specified, all product will include a basic specification sheet.
Requirements for supporting documents such as Halal and NPRA, MAL (Supplement), OTC registration will be handled on a case-by-case basis.
How to Get Specifications?
Upon successful payment of the product, you can access the specifications in the download area when you click your profile or on every product page.
Additional information
| | |
| --- | --- |
| Weight | 0.2 kg |
| Dimensions | 16 × 25 × 9 cm |
| Expiry Date | 09 2024, 02 2023 |