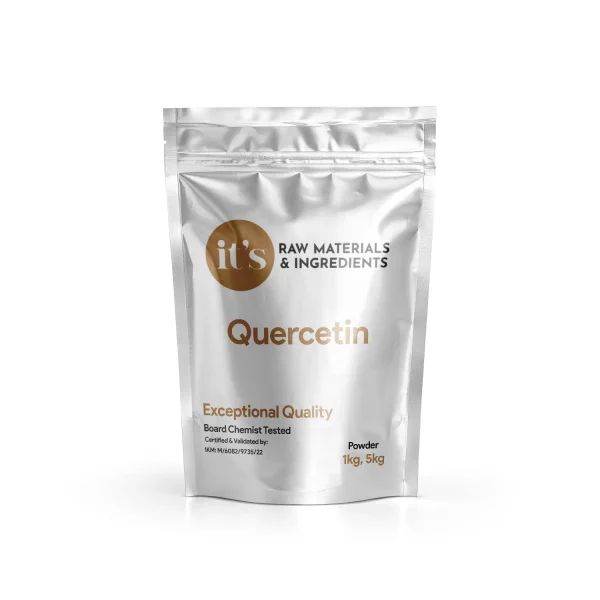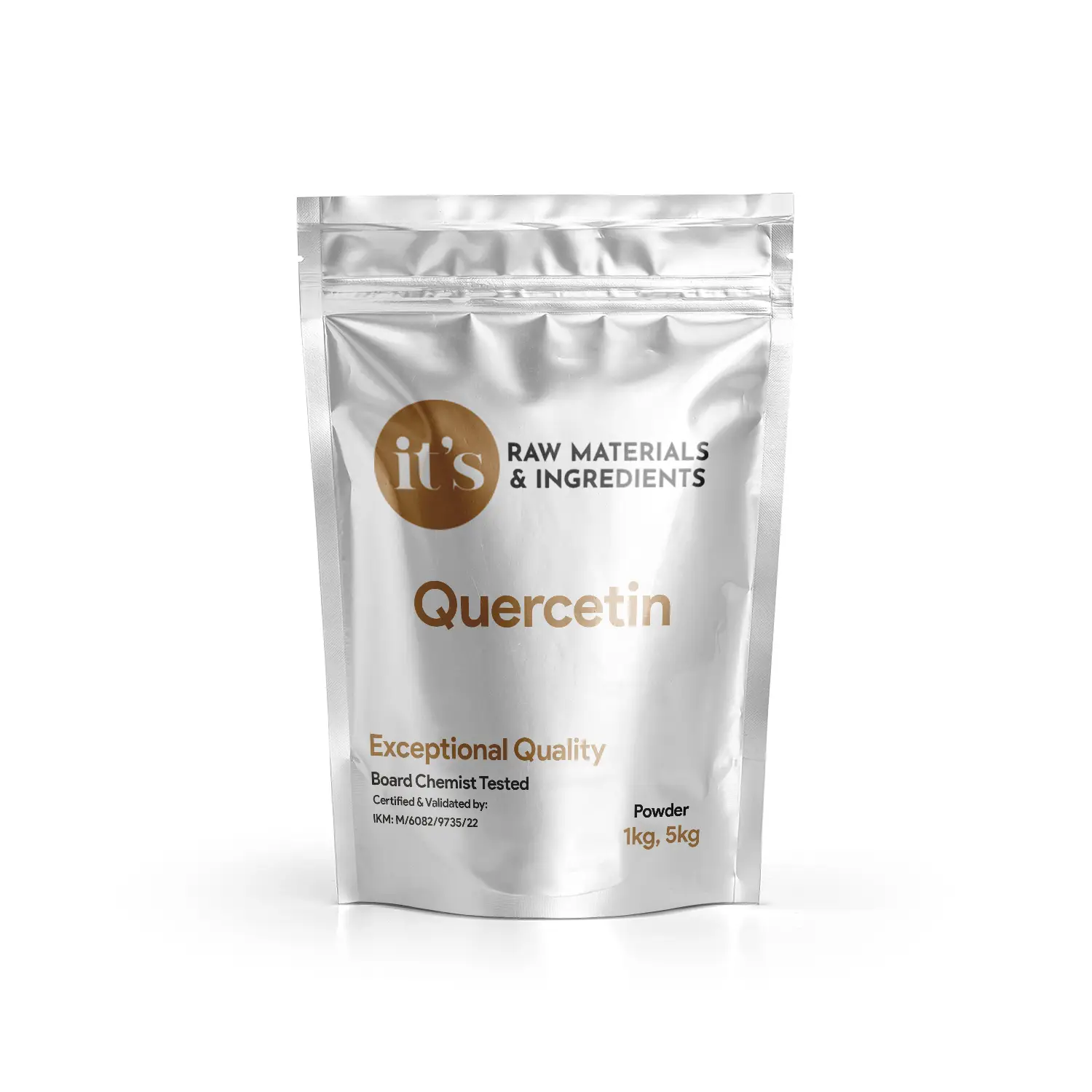 Quercetin USP Grade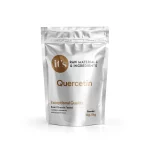 Quercetin USP Grade
RM814.00 – RM12,210.00
RM814.00 – RM12,210.00
Verified for purity at 99% of methionine
Description
Specifications
Additional information
Description
Quercetin is a natural flavonoid found in many fruits, vegetables, and herbs. It is one of the most widely studied plant compounds due to its wide range of health benefits. Studies have shown that it may help reduce inflammation, lower cholesterol levels, and even reduce cancer risk. Quercetin has also been shown to help improve blood sugar levels, reduce allergy symptoms, and improve heart health. In addition to its numerous health benefits, Quercetin is also used in a variety of food applications as an antioxidant and preservative. It can be found in teas, jellies, jams, syrups and more.
In cosmetics it can be used as an ingredient for skin care products such as lotions and creams. It boasts the same antioxidant and anti-inflammatory properties in cosmetics that it does for dietary consumption, meaning it helps protect cells from damage and reduce skin inflammation. Additionally, quercetin can be used to protect skin from UV radiation, fight acne by reducing oil production, and help reduce signs of aging by promoting collagen production. Quercetin is becoming increasingly popular for its natural beauty benefits in cosmetics today.
Quercetin boasts remarkable properties for soothing and reducing inflammation in the skin, promoting its natural repair process. This makes it a valuable ingredient in anti-aging and rejuvenating facial creams, as it helps restore and revitalize damaged or irritated skin effectively.
Certifications - Chemist (IKM)
Did you know Certifications, Specifications and Chemical Analysis are
ONLY

issued by a Board Registered Chemist (IKM)?

You unknowingly could be engaging in an offense that could result in imprisonment or fines.
The requirement under Malaysian law, The Chemist Act 1975 (Act 158), all chemical analyses must be done by a certified Chemist recognized by IKM.
At Its Specifications are issued and crosschecked by IKM Certified Chemist (IKM: M/6082/9735/22).
Any person who contravenes subsection (1) or (2) commits an offence and shall, on conviction, be liable to a fine not exceeding ten thousand ringgit or to imprisonment for a term not exceeding one year or to both and, for the second and subsequent offence, to a fine not exceeding fifty thousand ringgit or to imprisonment for a term not exceeding two years or two both.
SECTION 23
Holding out as registered chemist and restrictions pertaining to chemical analysis
No person who is not registered under this Act shall—


practise or hold himself out as a registered chemist or as a person of any other like description;
advertise by any means or in any manner as being engaged in practice as a registered chemist; or
adopt, use or exhibit the term "registered chemist" or its equivalent in any other language or any other term of like description in such circumstances as to indicate or to be likely to lead persons to infer that he is a registered chemist.

No person shall give or provide in a determinative capacity, or certify or declare in writing the result of, any chemical analysis for the purpose of determining the composition or specifications of any substance or product consumed or used by, or intended for the consumption or use of, the public or any section thereof, unless—
Unless otherwise specified, all product will include a basic specification sheet.
Requirements for supporting documents such as Halal and NPRA, MAL (Supplement), OTC registration will be handled on a case-by-case basis.
How to Get Specifications?
Upon successful payment of the product, you can access the specifications in the download area when you click your profile or on every product page.
Additional information
| | |
| --- | --- |
| Weight | 1 kg |
| Pack Size | 1kg, 5kg, 20kg |