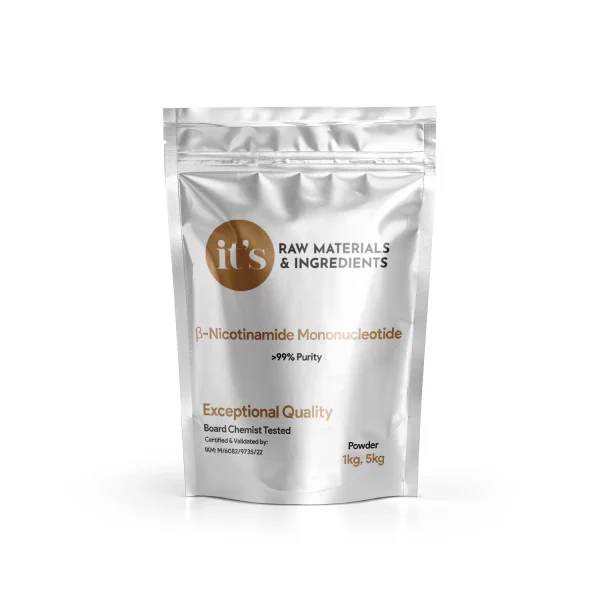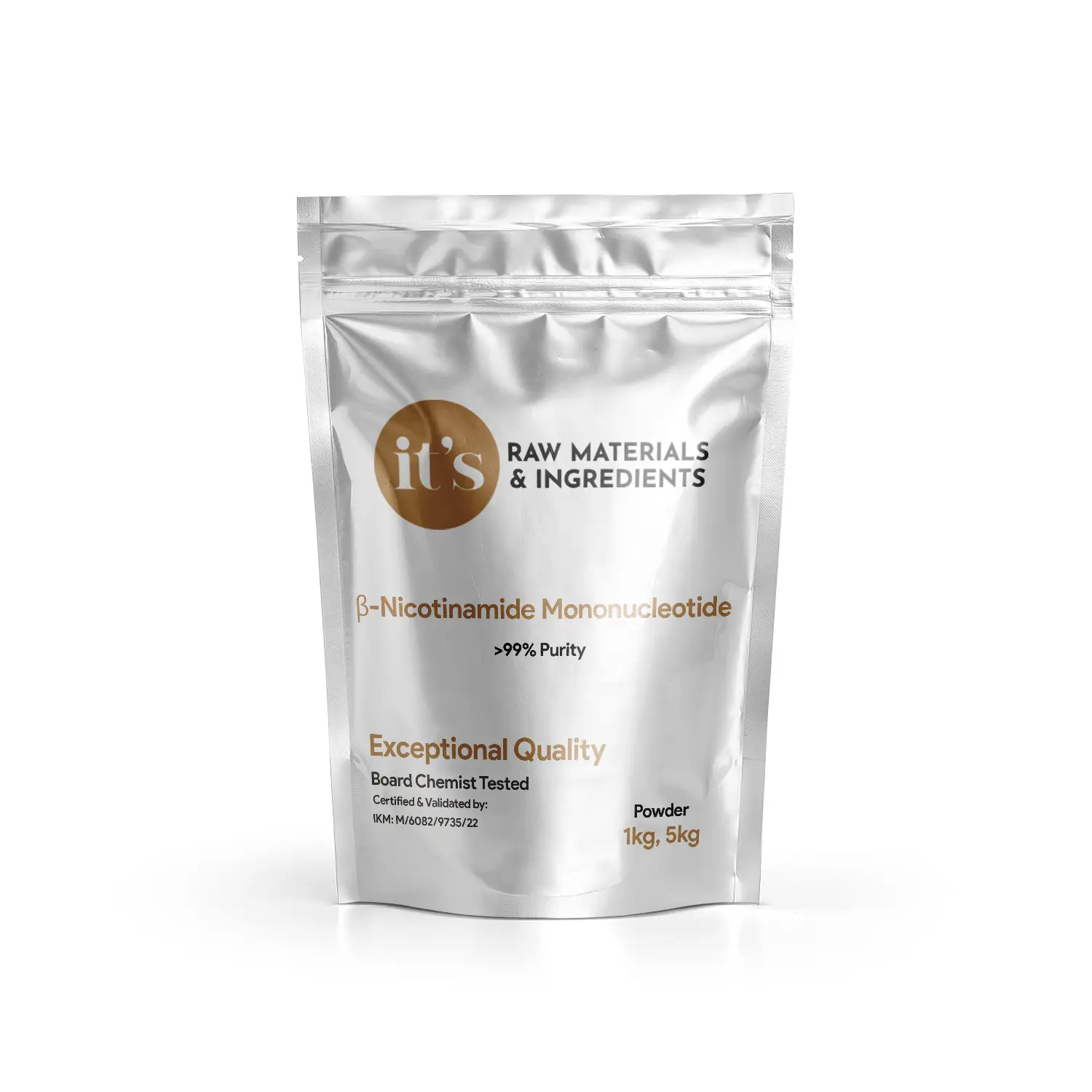 β-Nicotinamide Mononucleotide (NMN)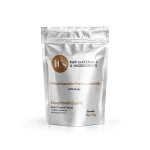 β-Nicotinamide Mononucleotide (NMN)
RM2,430.00
RM2,430.00
β-Nicotinamide Mononucleotide (NMN) is a naturally-occurring, water-soluble vitamin B3 derivative that converts into NAD+ (nicotinamide adenine dinucleotide), a key coenzyme in the body. It helps to increase energy production and cell repair as well as regulate metabolism, gene expression, and aging. NMN has been found to be beneficial in promoting healthy longevity, improving cardiovascular health, and providing neuroprotective properties.
Description
Specifications
Additional information
Description
Experience the power of β-Nicotinamide Mononucleotide (NMN) with 95% Purity! NMN is quickly becoming known as a top-of-the-line ingredient for anti-aging, energy production, and general health. Our NMN is of the highest quality available and has been reliable-tested to ensure the purest possible contents.
With NMN, you are giving your body an incredible edge in the fight against aging. Our 95% purity NMN is the ultimate support system for your cells to produce energy faster, more efficiently, and for longer periods of time. It aids in boosting your levels of NAD+ that are already in your body and allows them to stay stable longer.
NMN also offers a range of other amazing benefits. These include detoxifying your cells, relieving chronic pain, facilitating increased endurance levels, and improving cognitive function. Our NMN has been carefully processed so you know it's safe to ingest and will help you maintain your optimal state of health.
Don't wait another second. Start taking our 95% NMN today and amplify your energy levels. With our NMN, you can be sure that you are making the best choice for your health and future.
Certifications - Chemist (IKM)
Did you know Certifications, Specifications and Chemical Analysis are
ONLY

issued by a Board Registered Chemist (IKM)?

You unknowingly could be engaging in an offense that could result in imprisonment or fines.
The requirement under Malaysian law, The Chemist Act 1975 (Act 158), all chemical analyses must be done by a certified Chemist recognized by IKM.
At Its Specifications are issued and crosschecked by IKM Certified Chemist (IKM: M/6082/9735/22).
Any person who contravenes subsection (1) or (2) commits an offence and shall, on conviction, be liable to a fine not exceeding ten thousand ringgit or to imprisonment for a term not exceeding one year or to both and, for the second and subsequent offence, to a fine not exceeding fifty thousand ringgit or to imprisonment for a term not exceeding two years or two both.
SECTION 23
Holding out as registered chemist and restrictions pertaining to chemical analysis
No person who is not registered under this Act shall—


practise or hold himself out as a registered chemist or as a person of any other like description;
advertise by any means or in any manner as being engaged in practice as a registered chemist; or
adopt, use or exhibit the term "registered chemist" or its equivalent in any other language or any other term of like description in such circumstances as to indicate or to be likely to lead persons to infer that he is a registered chemist.

No person shall give or provide in a determinative capacity, or certify or declare in writing the result of, any chemical analysis for the purpose of determining the composition or specifications of any substance or product consumed or used by, or intended for the consumption or use of, the public or any section thereof, unless—
Unless otherwise specified, all product will include a basic specification sheet.
Requirements for supporting documents such as Halal and NPRA, MAL (Supplement), OTC registration will be handled on a case-by-case basis.
How to Get Specifications?
Upon successful payment of the product, you can access the specifications in the download area when you click your profile or on every product page.