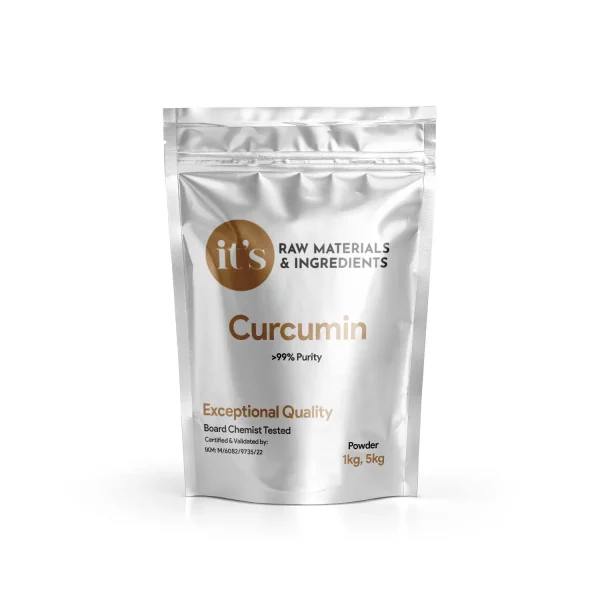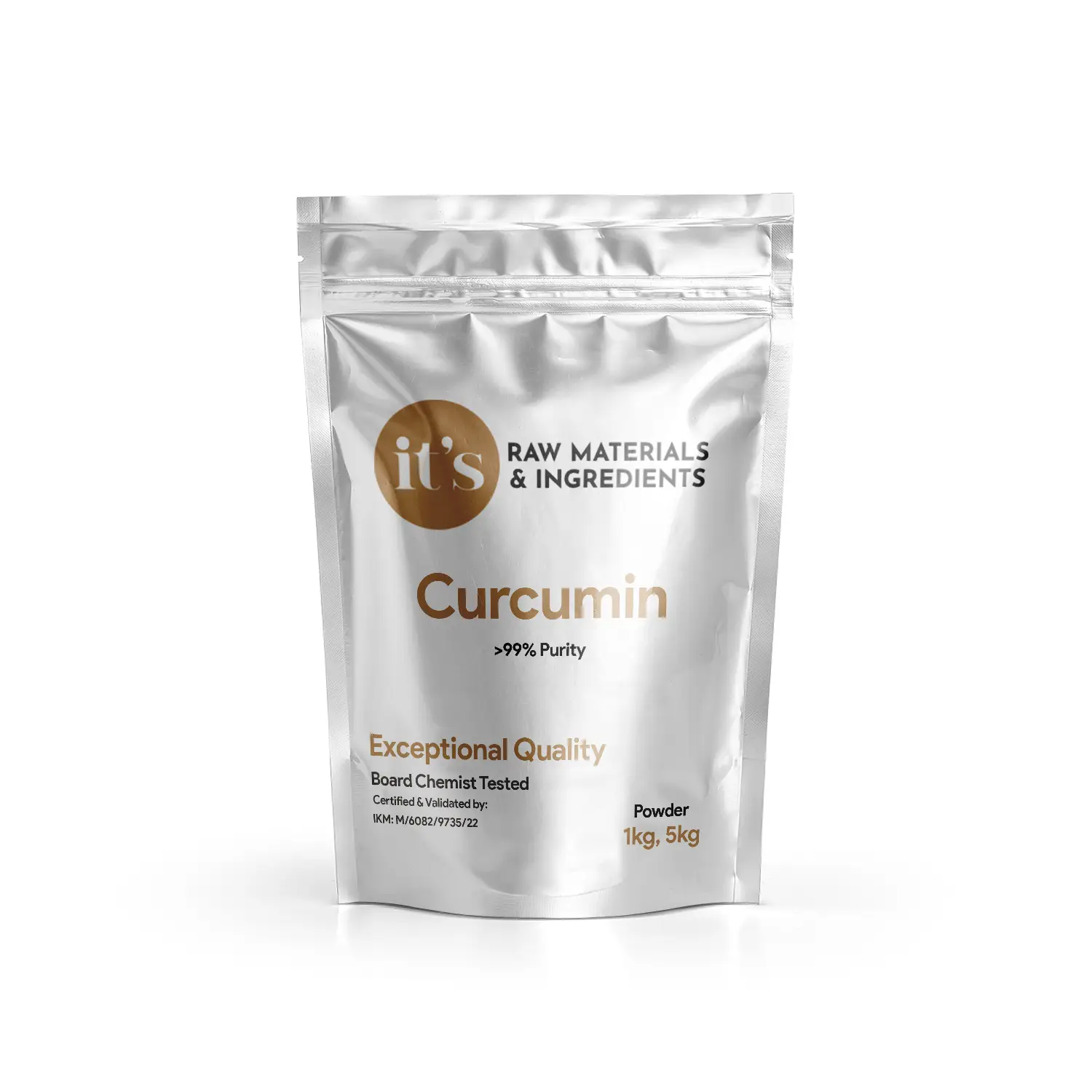 Curcumin (Water Insoluble – 95% Curcuminoid)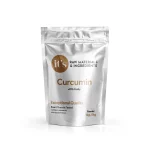 Curcumin (Water Insoluble – 95% Curcuminoid)
RM579.00
RM579.00
This Water Insoluble – 95% Curcuminoid is a bulk supply of the highest quality curcumin extract available. It contains 95% curcuminoids, making it an excellent choice for formulating dietary supplements and nutraceuticals. This product is water-insoluble, making it well-suited for encapsulation and other applications that require increased solubility. Get the highest potency and purity in bulk today!
Description
Specifications
Additional information
Description
Introducing the incredible power of Curcumin! Brace yourself for a groundbreaking revolution in the world of nutraceuticals. Packed with a remarkable 95% Curcuminoid concentration, our Water Insoluble Curcumin is here to take your well-being to astonishing new heights!
Curcumin, sourced from the golden spice turmeric, has long been revered for its miraculous health benefits. And now, we bring you the ultimate formulation, meticulously crafted to ensure maximum potency and effectiveness. With our Water Insoluble Curcumin, you won't miss out on a single drop of this exceptional natural wonder.
What sets our Curcumin apart from the rest is its unrivaled 95% Curcuminoid purity. We have gone above and beyond to ensure that you receive only the most concentrated and bioavailable form of this incredible compound. Each dose is meticulously designed to permeate every cell in your body, unlocking a world of radiant vitality like never before.
But why is it water insoluble, you may wonder? Simple! By constructing our Curcumin to be water insoluble, we have optimized its absorption and bioavailability. This means that every milligram you consume is absorbed by your body with maximum efficiency, delivering an unparalleled surge of rejuvenating goodness.
Our commitment to excellence doesn't stop there. We have meticulously sourced our Curcumin from top-quality turmeric plants, ensuring that only the finest, purest ingredients make their way into our bottles. Each batch undergoes rigorous quality control tests, guaranteeing that every drop you consume meets the highest standards of purity and potency.
Who is our Water Insoluble Curcumin for, you ask? It is for those who refuse to settle for anything less than the best. For the warriors of wellness, the seekers of supreme nourishment, and the trailblazers committed to enhancing their overall well-being. Our Curcumin is the perfect companion for those who seek to unlock their fullest potential and radiate with vitality from within.
So, are you ready to embark on a transformative journey towards a brighter, healthier you? It's time to embrace the power of our Water Insoluble Curcumin. With its 95% Curcuminoid concentration, unrivaled absorption, and uncompromising quality, this marvel of modern nutrition is your passport to a life brimming with vitality.
Don't settle for mediocrity. Choose Curcumin and unleash your inner radiance today!
Certifications - Chemist (IKM)
Did you know Certifications, Specifications and Chemical Analysis are
ONLY

issued by a Board Registered Chemist (IKM)?

You unknowingly could be engaging in an offense that could result in imprisonment or fines.
The requirement under Malaysian law, The Chemist Act 1975 (Act 158), all chemical analyses must be done by a certified Chemist recognized by IKM.
At Its Specifications are issued and crosschecked by IKM Certified Chemist (IKM: M/6082/9735/22).
Any person who contravenes subsection (1) or (2) commits an offence and shall, on conviction, be liable to a fine not exceeding ten thousand ringgit or to imprisonment for a term not exceeding one year or to both and, for the second and subsequent offence, to a fine not exceeding fifty thousand ringgit or to imprisonment for a term not exceeding two years or two both.
SECTION 23
Holding out as registered chemist and restrictions pertaining to chemical analysis
No person who is not registered under this Act shall—


practise or hold himself out as a registered chemist or as a person of any other like description;
advertise by any means or in any manner as being engaged in practice as a registered chemist; or
adopt, use or exhibit the term "registered chemist" or its equivalent in any other language or any other term of like description in such circumstances as to indicate or to be likely to lead persons to infer that he is a registered chemist.

No person shall give or provide in a determinative capacity, or certify or declare in writing the result of, any chemical analysis for the purpose of determining the composition or specifications of any substance or product consumed or used by, or intended for the consumption or use of, the public or any section thereof, unless—
Unless otherwise specified, all product will include a basic specification sheet.
Requirements for supporting documents such as Halal and NPRA, MAL (Supplement), OTC registration will be handled on a case-by-case basis.
How to Get Specifications?
Upon successful payment of the product, you can access the specifications in the download area when you click your profile or on every product page.